BBC Community Life helps Volunteer Now appeal for Befrienders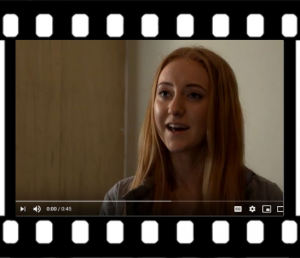 Look out for BBC Community Life coming up on 26, 27 & 29 May on BBC1 and BBC2 highlighting our Befriending Scheme and the special bond between volunteer Olivia and client Henrietta.
Our Befriending Scheme operates across the Belfast Health & Social Care Trust area.  Volunteers help support this vital work with socially isolated older people and demand to match older clients with a volunteer is growing.  Befrienders will usually visit once a week for approximately one hour to provide company, build friendship and combat social isolation.  Volunteers should be able to commit to a minimum of 6 months and must be sensitive to other people's beliefs and opinions.
If you would like to find out more about the role and how you can get involved click here or contact Victoria O'Neill on 028 9023 2020 or email Victoria.O'Neill@volunteernow.co.uk
Click here to watch a snippet of Oliva chatting about her role as a befriender.